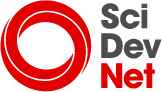 Articles for
SciDev.Net
, London-based news website focused on science stories with a development angle. The complete portfolio of my pieces for them is available here.
Opinion article for the Finnish newspaper "Helsingin Sanomat" (28/08/2013) on the youth unemployment in Spain and the emmigration of Spanish young professionals abroad, in line with a series of reports on Spanish nurses that moved to Finland to work in nursing homes.
The talent that will not return
The economic crisis and the high youth unemployment rate in Spain have reversed the migratory balance. In the last four years, more than 300.000 Spaniards have emigrated abroad looking for a job and better labour conditions, those things that their country can not offer them. Most of them, like María Alfonso, are
between 25 and 35 years old, and they usually choose destinations such as Germany, France, United Kingdom, Norway and Argentina.
The unemployment is not the only reason to emigrate, but probably the most difficult to bear. With the goal of increasing competitiveness, many companies rely more and more on trainees, either students or young graduates, that in some cases can work for free or earning less than 500 euros per month. This situation can last for several years, being common to have several consecutive traineeships until their thirties. These circumstances hamper their ability to emancipate and force them to leave the country without a return date. Spain has thus become a leader country in exporting talent.
Contributions to the Spanish digital newspaper "
Zoom News
":
Contribution to the science radio program "Planeta Vivo" (Live Planet) of RNE, the Spanish public radio station, 13 May 2013.